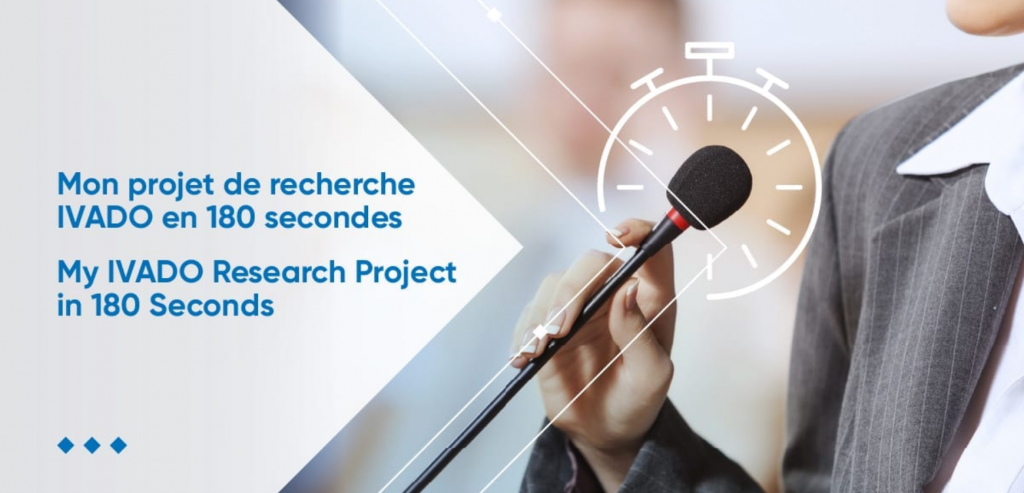 Raconter son projet de recherche en 180 secondes, c'est le défi lancé par IVADO and its Intersectoral Student Committee à sa communauté étudiante : Hatim, Brice and Chloé ont répondu présents ! Le concours se déroulera sur la plateforme GatherTown platform. le 15 avril à 16h.
Dans la même veine que le concours de l'Acfas Ma Thèse en 180 secondes, c'est l'occasion parfaite pour les participant.e.s de s'exercer à la communication pour le grand public, faire connaître leur recherche, et partager leur passion avec créativité. Et c'est une opportunité unique pour le public de découvrir en une soirée toute la variété de projets qui fleurissent au sein de l'écosystème d'IVADO !
Bonne chance à tous les participant.e.s !